Casa Muraro: A Brief History
Image Carousel with 3 slides
A carousel is a rotating set of images. Use the previous and next buttons to change the displayed slide
Slide 1: Michelangelo Muraro with Peggy Guggenheim, 1961

Slide 2: Michelangelo Muraro with Bernard Berenson at Villa I Tatti, 1949

Slide 3: Michelangelo Muraro, Bernard Berenson, Rodolfo Pallucchini, G. Pedrocco, and R. Levi at Giovanni Bellini Exhibition, 1949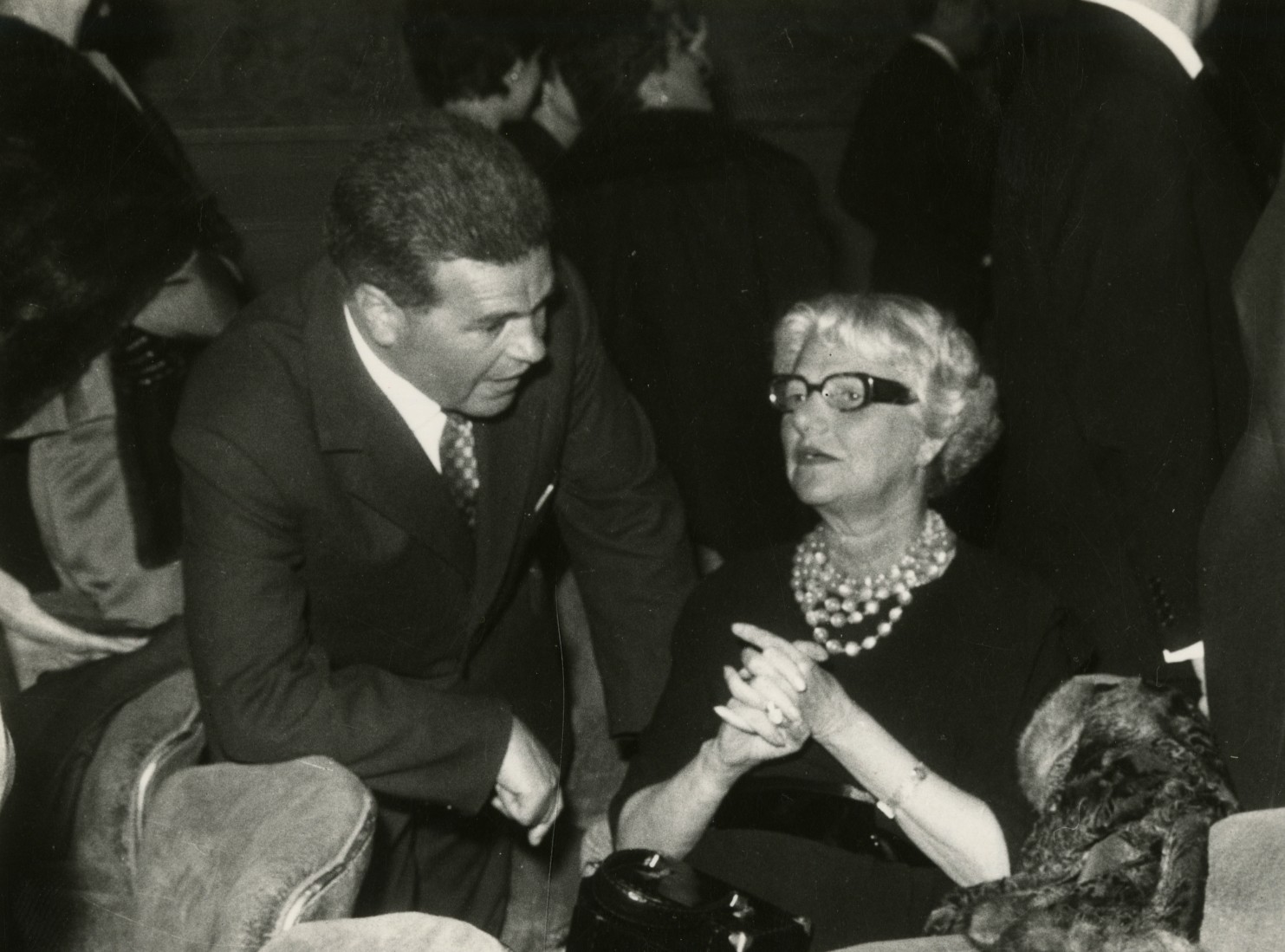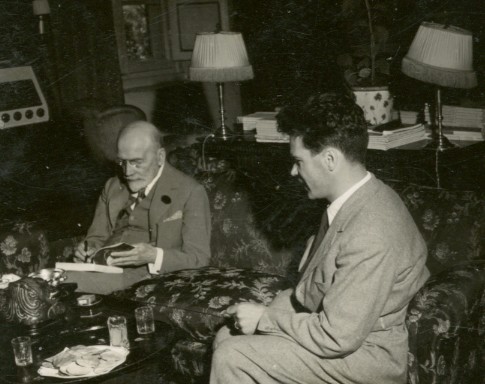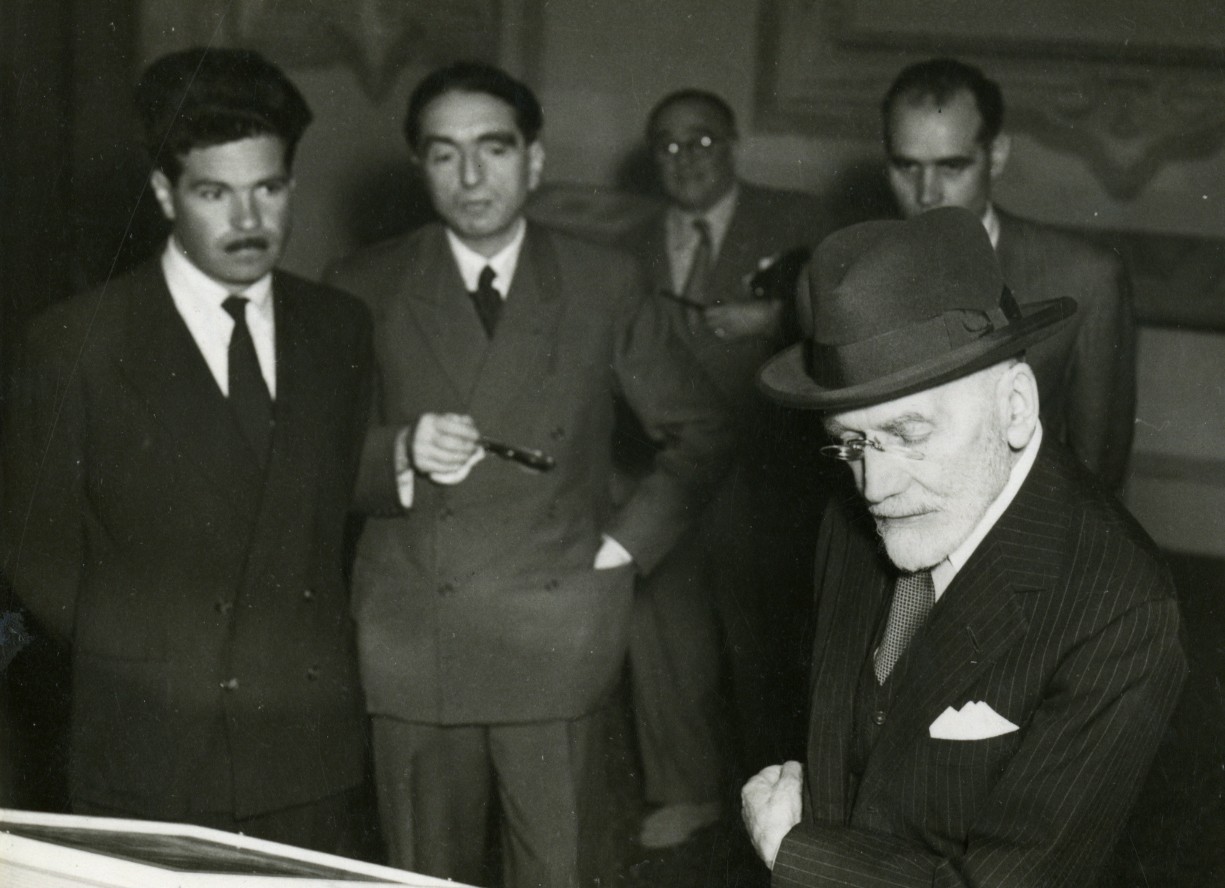 Previous
Next
Casa Muraro is the former home and library of the Venetian art historian Michelangelo "Mic" Muraro (1913–1991) and his wife, theater historian Maria Teresa Muraro. Located a few steps away from the Peggy Guggenheim Museum in Calle Barbaro, half way between the Gallerie dell'Accademia and the Punta della Dogana/Pinault Collection in Venice's Dorsoduro quarter, Casa Muraro was bequeathed to Columbia University in 2003 to honor the memory of Mic Muraro and to celebrate his life-long friendship with fellow art historian and Columbia Professor David Rosand (1938–2014).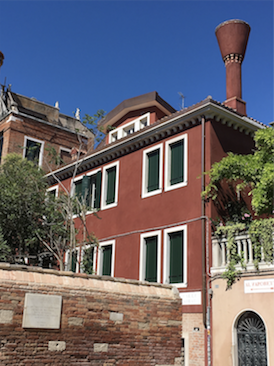 Over several decades from the early 1960s through the late 1980s, the home of Mic and Maria Teresa Muraro developed into an informal academy, an international gathering place for scholars and students from all over the world, and especially the United States. When David Rosand arrived in Venice in 1962 to conduct research for his doctoral dissertation, he received a warm welcome at Casa Muraro. Eventually, Rosand's own students likewise became part of the Muraro household and enjoyed their host's generosity and friendship.
Following the bequest of Casa Muraro to Columbia in 2003, Johanna Fassl, an alumna of the Department of Art History and Archaeology, became its first resident director. In 2005, she established Columbia's Summer Program in Venice, which has formed the core of the university's academic activities in the lagoon ever since. The following year, enabled by a grant from the Samuel H. Kress Foundation, Columbia began to appraise and catalogue the content of the Muraro library—some 6348 volumes, including 206 rare books—, a project conducted in collaboration with the Avery Fine Arts and Architectural Library.
Following the untimely death of David Rosand in August 2014, generous donations in his honor enabled Columbia University to undertake a major renovation of Casa Muraro in an effort to convert the house into a state-of-the-art Teaching Center and Research Library for Venetian Studies.
As part of Columbia's continued commitment to Venice and the Veneto, the Department of Art History offers a number of fellowship and grants to both undergraduate and graduate students. For more information, please visit the grants & fellowships page.